Model Lineup
2017

Mitsubishi

Outlander

2017

Mitsubishi

Outlander Sport

2017

Mitsubishi

Mirage G4

2017

GMC

Sierra 3500HD Chassis
MPG: 27 Hwy | 20 City

Horsepower: 200

MPG: 0 Hwy | 0 City

Horsepower: 66

MPG: 43 Hwy | 33 City

Horsepower: 78

MPG: 22 Hwy | 15 City

Horsepower: 288

MPG: 34 Hwy | 24 City

Horsepower: 138

MPG: 29 Hwy | 20 City

Horsepower: 197 – 252

MPG: 26 Hwy | 18 City

Horsepower: 193 – 310

MPG: 22 Hwy | 15 City

Horsepower: 281

MPG: 32 Hwy | 20 City

Horsepower: 182

MPG: 23 Hwy | 15 City

Horsepower: 355 – 420

MPG: 23 Hwy | 14 City

Horsepower: 355 – 420

MPG: 30 Hwy | 20 City

Horsepower: 166 – 224

MPG: 30 Hwy | 22 City

Horsepower: 148 – 168

MPG: 31 Hwy | 0 City

Horsepower: 309 – 310

MPG: 30 Hwy | 19 City

Horsepower: 182 – 259

MPG: 31 Hwy | 21 City

Horsepower: 180

MPG: 34 Hwy | 23 City

Horsepower: 148 – 168

MPG: 42 Hwy | 33 City

Horsepower: 78

MPG: 26 Hwy | 0 City

Horsepower: 200 – 308

MPG: 24 Hwy | 15 City

Horsepower: 285 – 355

MPG: 0 Hwy | 0 City

Horsepower: 360

MPG: 0 Hwy | 0 City

Horsepower: 360

MPG: 0 Hwy | 0 City

Horsepower: 360

MPG: 0 Hwy | 0 City

Horsepower: 360

MPG: 17 Hwy | 11 City

Horsepower: 285

MPG: 17 Hwy | 0 City

Horsepower: 285
convertible

hatchback

SUV

sedan

truck

van
Locations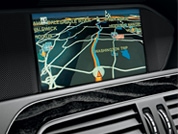 Vehicles Under $10k
Mileage 27,750 miles
,
Engine 1.6L I-4 cyl
,
Transmission Automatic
,
Exterior Color Red
View Details
Mileage 70,000 miles
,
Engine 1.6L I-4 cyl
,
Transmission Automatic
,
Exterior Color Blue
View Details
Mileage 49,236 miles
,
Engine 2.0L I-4 cyl
,
Transmission Automatic
,
Exterior Color Silver
View Details
View All
Welcome to AutoSpot
Have Your Eye on a New 2017
Mitsubishi

,

GMC

or

Buick

?

AutoSpot

, Serving Hagåtña, Dedodo, Yigo and Tamuning is the Place to be!

We certainly don't blame you. The vibrant new Mitsubishi Lancer, Mitsubishi Outlander, GMC Sierra 1500, GMC Terrain and Buick Encore cars in our showroom always bring style and performance to the table. In fact, with a wide-range of exciting 2016 Mitsubishi, GMC, and Buick models available, it can be difficult to make a decision. That's where AutoSpot comes in; we're happy to review the details and answer any questions to help you discover the vehicle that best matches your lifestyle.

What could be better than experiencing your first time behind the wheel of a new 2016 - 2017 model, such as the  Mitsubishi Outlander Sport, Mitsubishi Outlander, Mitsubishi Lancer, GMC Sierra 1500, GMC Acadia Limited, GMC Acadia, GMC Savanna 2500, GMC Terrain Buick LaCrosse, Buick Encore, Buick Envision, Buick Regal, or Buick Enclave vehicle? Perhaps you're interested in ample cargo room to make family trips easier, or maybe you're looking for that special sporty ride for weekend driving. In either case, AutoSpot has you covered.

Of course, a new car might not be in the cards for everyone at this very moment. That's why AutoSpot also makes sure to carry a wide range of used cars to choose from as well. Thoroughly inspected for quality and integrity, you can be sure that each one meets our incredibly high standards for excellence. Why should you expect anything less?
AutoSpot Eliminates the Potential for Financing Process by Offering Mitsubishi, GMC and Buick Solutions Tailored to Drivers in Guam

Finding your ideal vehicle is the first half of the car buying equation. The second half is securing a car loan or lease that fits your current financial requirements. That's something the team at AutoSpot is trained to provide, and they do so by sitting down with you, one-on-one. That way, we can learn more about the kind of payment you're comfortable with, your long-term financial goals and address any other questions or concerns on your mind.
Once you drive your new 2016 or 2017 Mitsubishi, GMC and Buick vehicle out of our showroom, that doesn't mean our relationship ends. Far from it, in fact. Our goal is to make sure your levels of satisfaction remain high for many miles, and we support you by offering Mitsubishi, GMC and Buick parts. If you need something that isn't currently here, we'll place an order for you. In addition, we also provide auto service as our team of maintenance pros aim to keep your vehicle in the most pristine condition possible with routine repairs, checkups, and much more.
Simply put, AutoSpot provides the full Mitsubishi, GMC, Buick ownership experience, which is why so many drivers travel from Dededo, Yigo and Tamuning to visit us at 255 E Marine Corps Dr Hagåtña, Guam. If you're interested in seeing why we're the go-to team for everything Mitsubishi, GMC and Buick, come visit us today.